Verken die uitmuntende gedrukte brosjures (Brochures) en boekies wat deur Heilbron Herald vervaardig word. Ons deskundige span spesialiseer in die skep van visueel aantreklike en inligtingryke gedrukte materiaal wat lesers boei en jou handelsmerk of boodskap met presisie uitbeeld. Of jy nou 'n produk, diens of gebeurtenis bevorder, ons brosjures en boekies is ontwerp om 'n blywende indruk te maak. Met omsigtige aandag aan detail, lewendige kleure en hoë kwaliteit drukwerk, kom elke bladsy tot lewe en betrek jou gehoor van die voorkant tot die agterkant.
By Heilbron Herald bied ons 'n reeks aanpasbare opsies, insluitend verskeie papiersoorte, afwerkings, voustylle en bindmetodes, om te verseker dat jou brosjures en boekies perfek aansluit by jou handelsmerk en kommunikasiedoelwitte. Van elegante korporatiewe brosjures tot bekoorlike gebeurtenisboekies, bied ons oplossings op maat wat professionele geloofwaardigheid uitstraal. Maak 'n vennootskap met Heilbron Herald en laat ons gedrukte brosjures en boekies jou kragtige bemarkingsinstrument wees, wat jou boodskap met impak en styl oordra.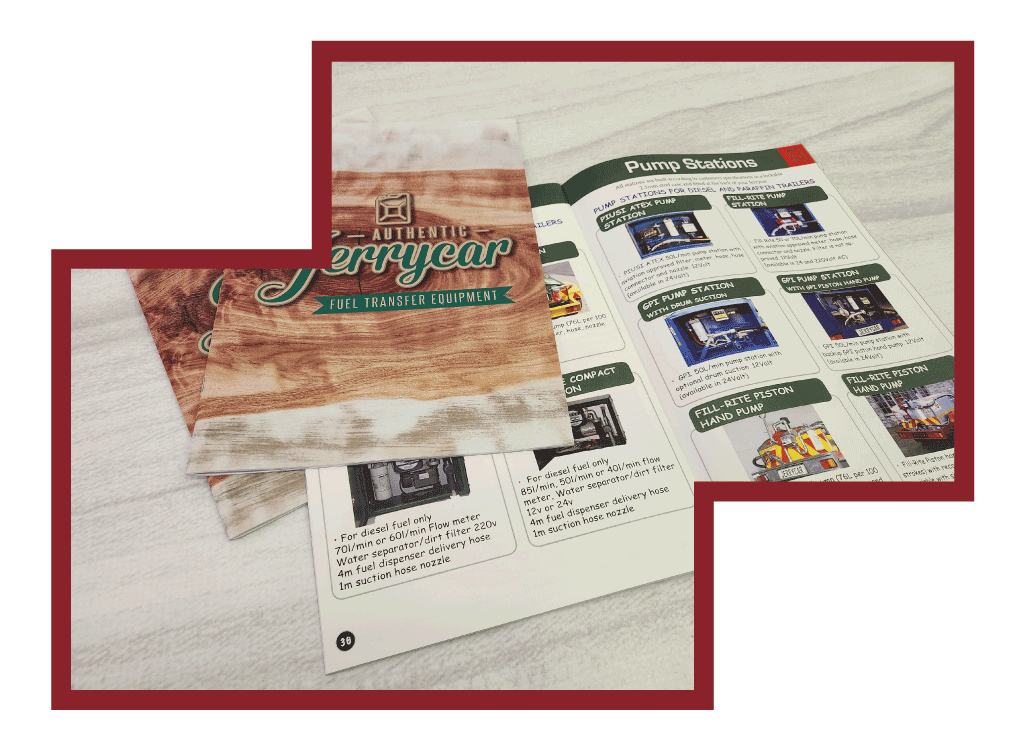 Discover the exceptional printed brochures and booklets crafted by Heilbron Herald. Our expert team specialises in producing visually stunning and informative printed materials that captivate readers and showcase your brand or message with precision. Whether you're promoting a product, service, or event, our brochures and booklets are designed to leave a lasting impression. With meticulous attention to detail, vibrant colours, and high-quality printing, each page comes to life, engaging your audience from cover to cover.
At Heilbron Herald, we offer a range of customisation options, including various paper stocks, finishes, folding styles, and binding methods, ensuring your brochures and booklets align perfectly with your branding and communication goals. From sleek corporate brochures to captivating event booklets, we provide tailored solutions that convey professionalism and credibility. Partner with Heilbron Herald and let our printed brochures and booklets be your powerful marketing tool, delivering your message with impact and style.